You'd think that living in the desert would be drab, all beige and sand colored. But nothing could be further from the truth. Especially now in Spring, when everything is flowering and greening up.
I wrote those few sentences when I first started this post a full month ago. I was so inspired by the Spring flowers and foliage everywhere I looked. It's now a week into May, and almost Summer. Some of the colors are not as vibrant as they first were, but I had the foresight to photograph things when they were fresh.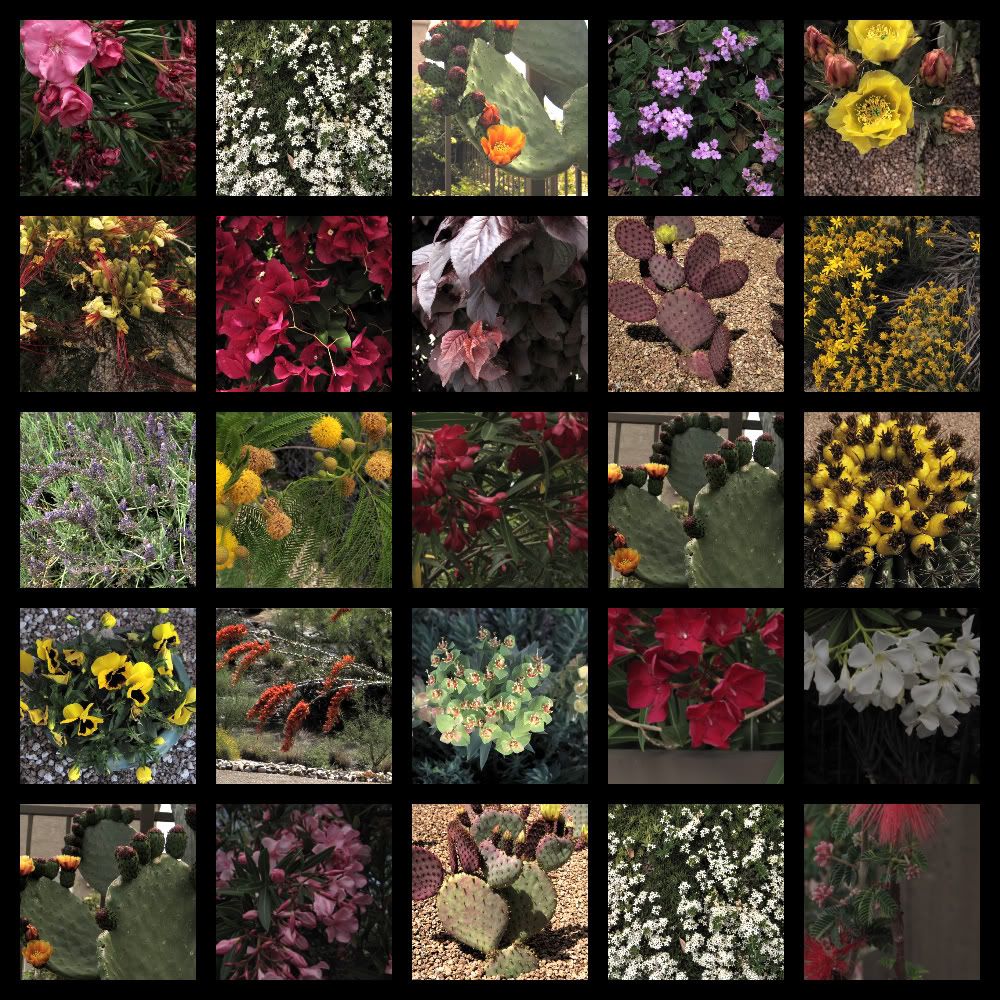 I've been collecting yarns in these colors:
Now to decide how to put them together (which I'm sure the yarns themselves will tell me) and what project to make with them.